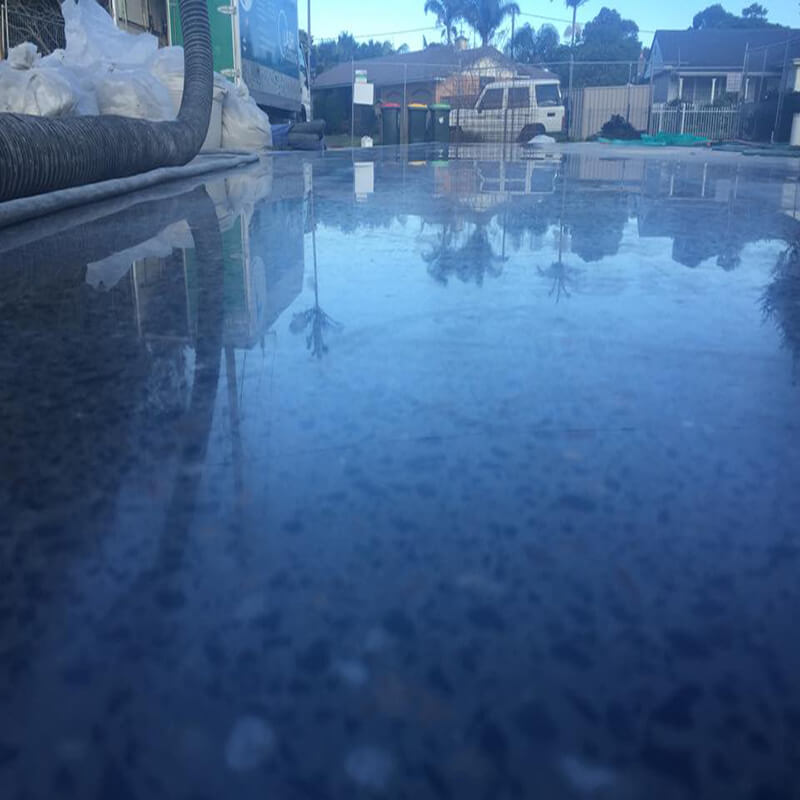 These days, there are many companies out there that specialize in offering polished concrete solutions, however at pretty expensive prices. If you give it a search on the web, you will find that there are many companies in your area which you can go for. But never be fooled by an appealing website or a top-notch marketing campaign. If you really want to choose the most experienced and hugely respected polished concrete Sydney company, you'll have to take account of the feedback available on the internet. In the case of Flash Flooring, there are only genuine positive testimonials from its wide range of clients who use to hire this company every now and then when the need arises.
Concrete polishing is a complex process, and in order to do it right you have to be a very skilled professional. At Flash Flooring, the selection of contractual workers goes through many phases upon which their knowledge and know-how is meticulously tested. Flash Flooring puts a high emphasis on professionalism and reliability. Therefore, the workers have a vast knowledge in concrete polishing with many years of practical experience. Besides, they always go through a wide range of workshops and seminars aiming to constantly keep updated on the latest technologies in the field.
Flash Flooring offers value for your buck. One of the most important things Flash Flooring puts an emphasis on is to provide its clients with cost-effective solutions. Unlike some other widely known polished concrete Sydney companies, Flash Flooring's policy is honesty and value, therefore attracting more and more clients which stay with them for a long period of time. Up to know Flash Flooring has managed to grow its database of long-term clients for both residential and commercial applications. If you choose Flash Flooring for your concrete polishing needs, you are going to benefit from an advantageous price along with the high quality of the solutions offered.
Normally, the price per square meter varies from $2 and up to $30 based on the company you choose, the needs and demands you have. But at Flash Flooring you are guaranteed to receive the best price that will benefit you for sure!
Flash Flooring Takes Care Of Your Needs
At Flash Flooring, you will be given the chance to pick out your ideal flooring type that will satisfy your desires and needs. You can choose from 4 HTC Superfloors which we are going to describe below.
Platinum – If you're looking for a super glossy surface with tons of grinding, then you should definitely choose this package.
Gold – If however you're more into a rather less grinded surface though same super glossy, this package will suit you best.
Silver – Many clients use to order a matt surface finish which involves no polishing at all. They choose silver to meet their needs.
Bronze – If you want a glossy surface but with a less amount of concrete revealed, you will want to go with this package.
As you can see, Flash Flooring makes your contentment its top-notch priority. So whether it is your first-time experience with a polished concrete Sydney company or you've already gone through lots of concrete polishing sessions be it for residential or commercial applications, you will anyway take great pleasure from hiring Flash Flooring. In the following paragraph we'd like to sum up the benefits that Flash Flooring offers in comparison to other widely known polished concrete Sydney companies out there.
Flash Flooring works with highly skilled workers who all have tons of years of practical experience and a baggage of knowledge in the field of concrete polishing.
Flash Flooring always keeps its workers updated and educated on the latest technologies in the concrete polishing area.
Flash Flooring offers value for your buck meaning that you're going to make a cost-effective investment into your brand new floors. Unlike some other contractors, this polished concrete Sydney company offers much more affordable concrete polishing solutions in Australia.
Flash Flooring is one of the few polished concrete Sydney companies who have tons of genuine positive reviews on the web. If you give it a search, you will stumble upon a wide variety of them all leaving great feedback after having worked with Flash Flooring.
Flash Flooring has one of the largest database of long-term clients. If it's your first time hiring this company, chances are that you're going to become a devoted client of theirs for all the flooring needs that might occur in the future.
Flash Flooring offers several packages to meet your needs. At Flash Flooring, you are going to be provided with the chance to choose whatever flooring type suits you the best. Be it a super glossy or a matt surface, at this company you're definitely going to achieve an outstanding result that will please your eye and meet your needs.
There is no other polished concrete Sydney company better than Flash Flooring to provide you with the flooring type that you need. Whether you need flooring for commercial or residential use, you will benefit from a great price and a high quality if you choose Flash Flooring. There's definitely no better place to meet your needs in terms of an outstanding value that you will cherish for many years to come. The flooring provided by the Flash Flooring professionals is durable, appealing and very well installed. Therefore, we highly encourage you to give it a thought to this company and make sure you read through the web page to get familiar with their solutions and the company itself. Don't forget to ask for a quote in order to learn more on the possibilities you can have with this polished concrete Sydney company.
We guarantee that Flash Flooring is the number one choice in Australia, particularly Sydney, for all your residential or commercial needs. So don't lose time in vain and go for it right away!